Fiberglass Pools are the Eco Friendly Choice!
According to the experts, it's a proven fact. The Eco advantages of fiberglass pools make them a better choice for many eco-friendly homeowners.
Fiberglass Pools:
Require fewer chemicals
No chemicals or rust leach into ground water
Less waste in our landfills
No re-plastering or liner replacement needed
Less energy used
Less $$ to run and maintain, more savings for you!
Helping families have fun - that's us!! Prestige Pools & Spas of Wilmington, NC.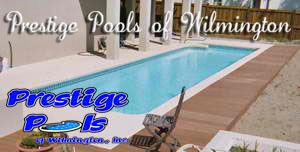 Other Articles:
Prestige Pools of Wilmington Licenses & Memberships
Dogs in the Pool
Swimming Pool Financing
White Scale Removal on Tile
A Lifetime of Fun and Return on Your Pool/Spa Investment
Saltwater Pools