Prestige Pools of Wilmington, NC
Building Swimming Pools for Wilmington and surrounding areas!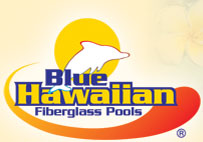 Blue Hawaiian Fiberglass Pools are making a splash with homeowners across America. There's no other pool like it in the world. Homeowners appreciate the lifetime warranty and the ease of never having to replace a vinyl liner or replaster a concrete pool.

Below are links to sections containing more information on the many makes and models available. Just click on an image to be redirected to that section!